AU In Stock
UK In Stock
Bidding
Sunglasses Accessories
WL Earsocks / Temple Shocks
WL Thru Bolts
WL GPS Case for Edge 500
WL GPS Case for Edge 800/810
Electronics
WL Phone Case
WL Seatpost Rings 27.2mm
WL Seatpost Rings 31.6mm
For Aviator 3025 55mm
For Aviator 3025 58mm
For Aviator 3025 62mm
For Aviator 3044 52mm
For Wayfarer 2132 52mm
For Wayfarer 2132 55mm
For Wayfarer 2140 50mm
For Wayfarer 2140 54mm
For Wayfarer 4105 50mm
For Wayfarer 4105 54mm
For RB4075 61mm
For Noyz
For Rydon
For DIRK
WL Lenses for Antix
WL Lenses for Batwolf
WL Lenses for Blender
WL Lenses for Bottle Rocket
WL Lenses for Bottlecap
WL Lenses for Canteen
WL Lenses for Caveat
WL Lenses for Crankcase
WL Lenses for Crosshair
WL Lenses for Crosshair 2.0
WL Lenses for Dart
WL Lenses for Deviation
WL Lenses for Dispatch
WL Lenses for Dispatch II
WL Lenses for Eyepatch 2
WL Lenses for Fast Jacket
WL Lenses for Fast Jacket XL
WL Lenses for Fatcat
WL Lenses for Fives 3.0
WL Lenses for Fives 4.0
WL Lenses for Fives Squared
WL Lenses for Flak Jacket
WL Lenses for Flak Jacket XLJ
WL Lenses for Frogskins
WL Lenses for Fuel Cell
WL Lenses for Gascan
WL Lenses for Gascan Asian Fit
WL Lenses for Half Jacket
WL Lenses for Half Jacket XLJ
WL Lenses for Half Jacket 2.0
WL Lenses - Half Jacket 2.0 XL
WL Lenses for Half Wire XL
WL Lenses for Half Wire 2.0
WL Lenses for Half X
WL Lenses for Hatchet Wire
WL Lenses for Hijinx
WL Lenses for Holbrook
WL Lenses for Inmate
WL Lenses for Jawbone
WL Lenses for Juliet
WL Lenses for Jupiter
WL Lenses for Jupiter Squared
WL Lenses for Jury
WL Lenses for M Frame Heater
WL Lenses for M Frame Hybrid
WL Lenses for M Frame Strike
WL Lenses for M Frame Sweep
WL Lenses for Mars
WL Lenses for Minute 2.0
WL Lenses for Monster Dog
WL Lenses for Monster Pup
WL Lenses for New Crosshair
WL Lenses for New Square Wire
WL Lenses for New Twenty
WL Lenses for Oil Drum II
WL Lenses for Oil Rig
WL Lenses for Penny
WL Lenses for Pit Bull
WL Lenses for Plaintiff
WL Lenses for Probation
WL Lenses for Romeo 1.0
WL Lenses for Romeo 2.0
WL Lenses for Racing Jacket
WL Lenses for Radar Path
WL Lenses for Radar Pitch
WL Lenses for Radar Range
WL Lenses for RadarLock Path
WL Lenses for RadarLock Pitch
WL Lenses for RadarLock XL
WL Lenses for Splinter
WL Lenses for Split Jacket
WL Lenses for Split Thump
WL Lenses for Square Whisker
WL Lenses for Square Wire 2.0
WL Lenses for Straight Jacket
WL Lenses for Style Switch
WL Lenses for Ten
WL Lenses for Tightrope
WL Lenses for Whisker
WL Lenses for X Metal XX
WL Lenses for X-Squared
WL Lenses for XX
WL Lenses Packages
WL Sunglasses
Other
New Walleva Lenses For Oakley Flak Jacket XLJ
Lenses Fitting For
Oakley Flak Jacket XLJ
Fitting Models
Click Me
Mirror Coated Lenses
Red
Emerald
24K Gold
Titanium
Color Coated Lenses
Blue
Purple
Non-coated Lenses
Black
Brown
Transition/Photochromic
Yellow
Clear
Light Transmission
Yellow(75%)
Pink(36%)
Clear(99%)
Transition(12%-40%)(Grey to Light Grey)
Other(16%)
UV Protection
No(Yellow Lenses)
No(Clear Lenses)
No(Pink Lenses)
Yes(All Other Lenses)
Impact Resistance
Yes
Inner Side Anti-Reflection Coating(ISARC)
Yes(ISARC Lenses)
Meet Z87.1
Yes(Mr. Shield Lenses)
Taper Corrected
Yes(Mr. Shield Lenses)
Sea Water Resistant
Yes(Mr. Shield Lenses)
Pool Water Resistant
Yes(Mr. Shield Lenses)
Soap Water Resistant
Yes(Mr. Shield Lenses)
Shatterproof
Yes
Water Repel
Yes
Dust Repel
Yes
Manufacturer
Walleva, LLC
Walleva Lenses For Oakley Flak Jacket XLJ - Selected Color x1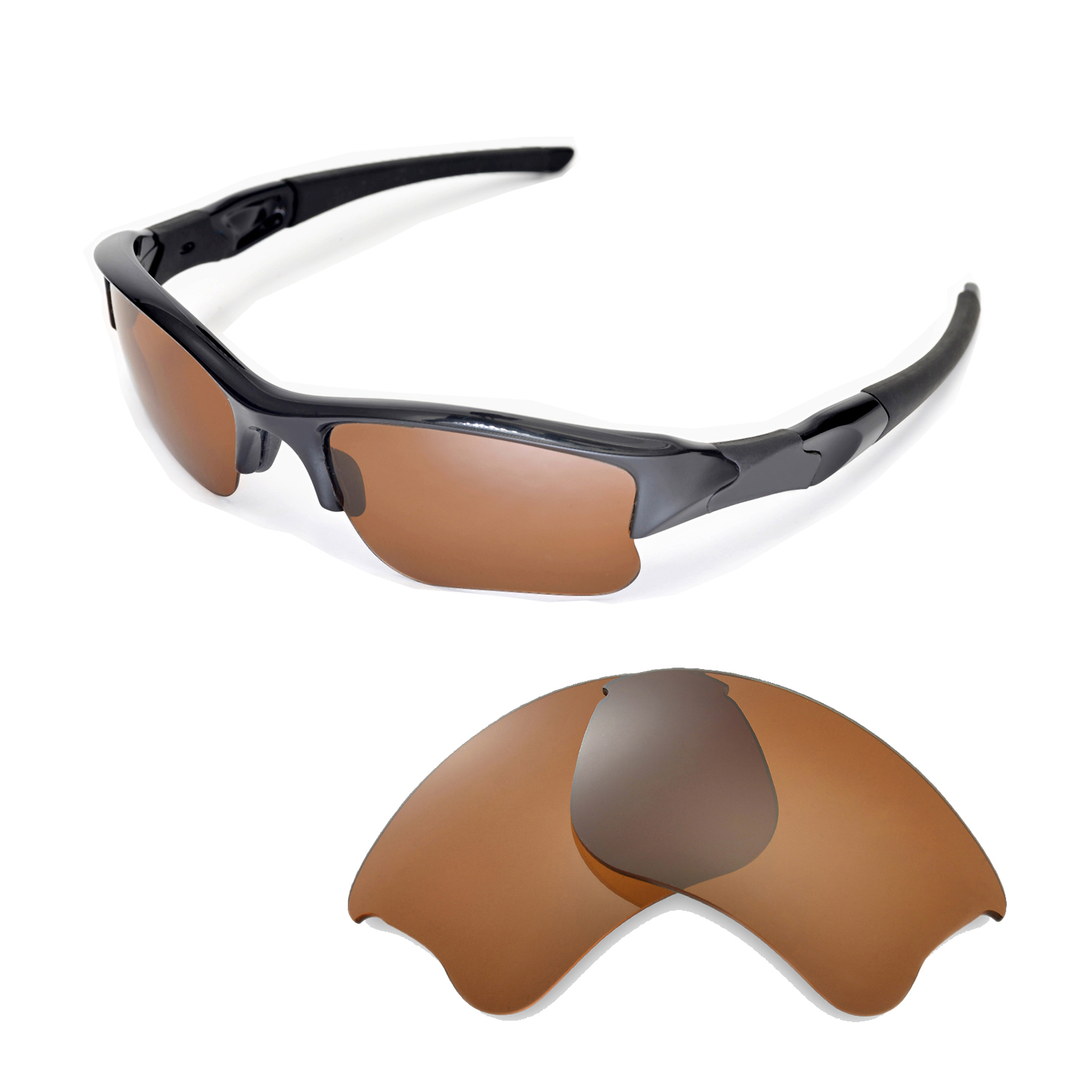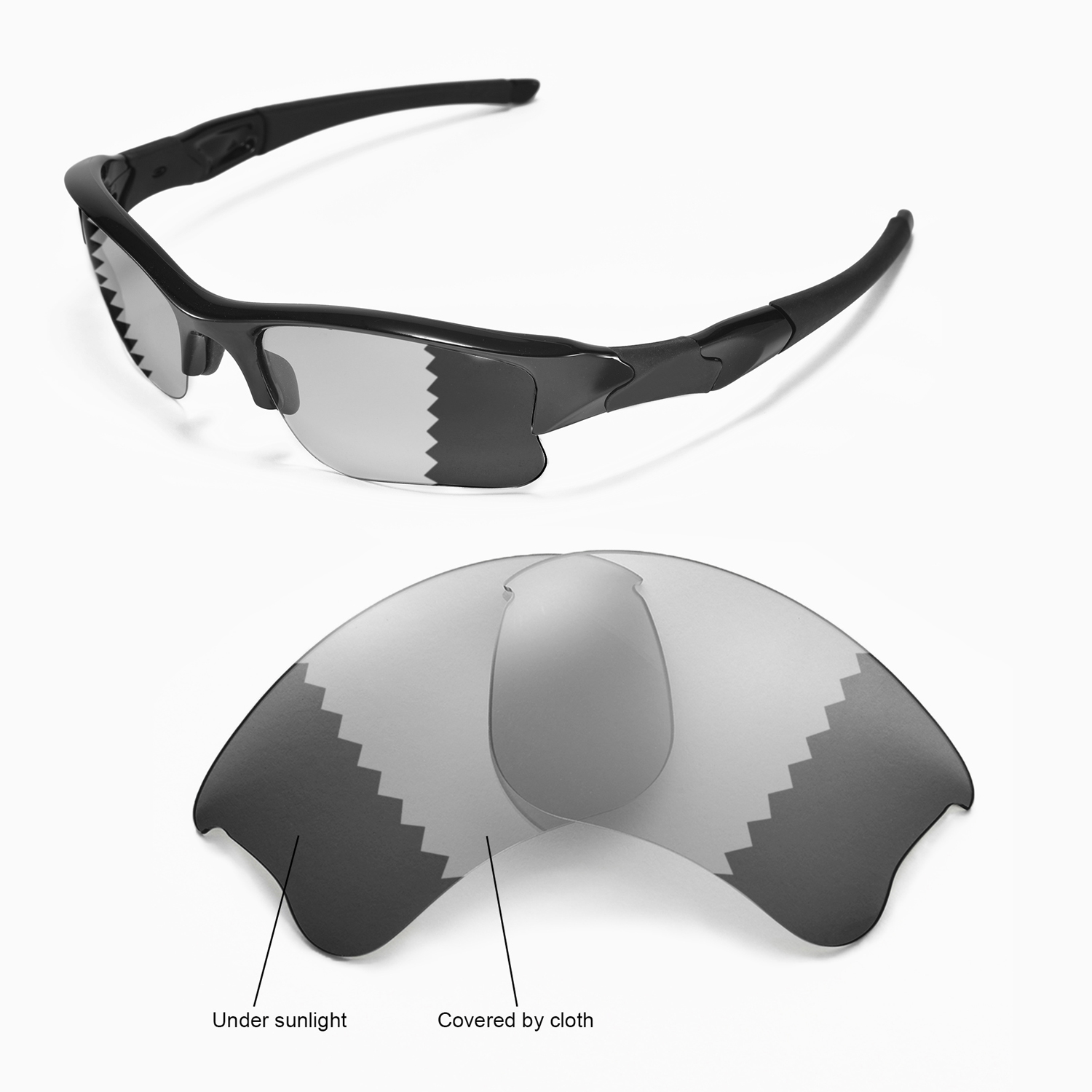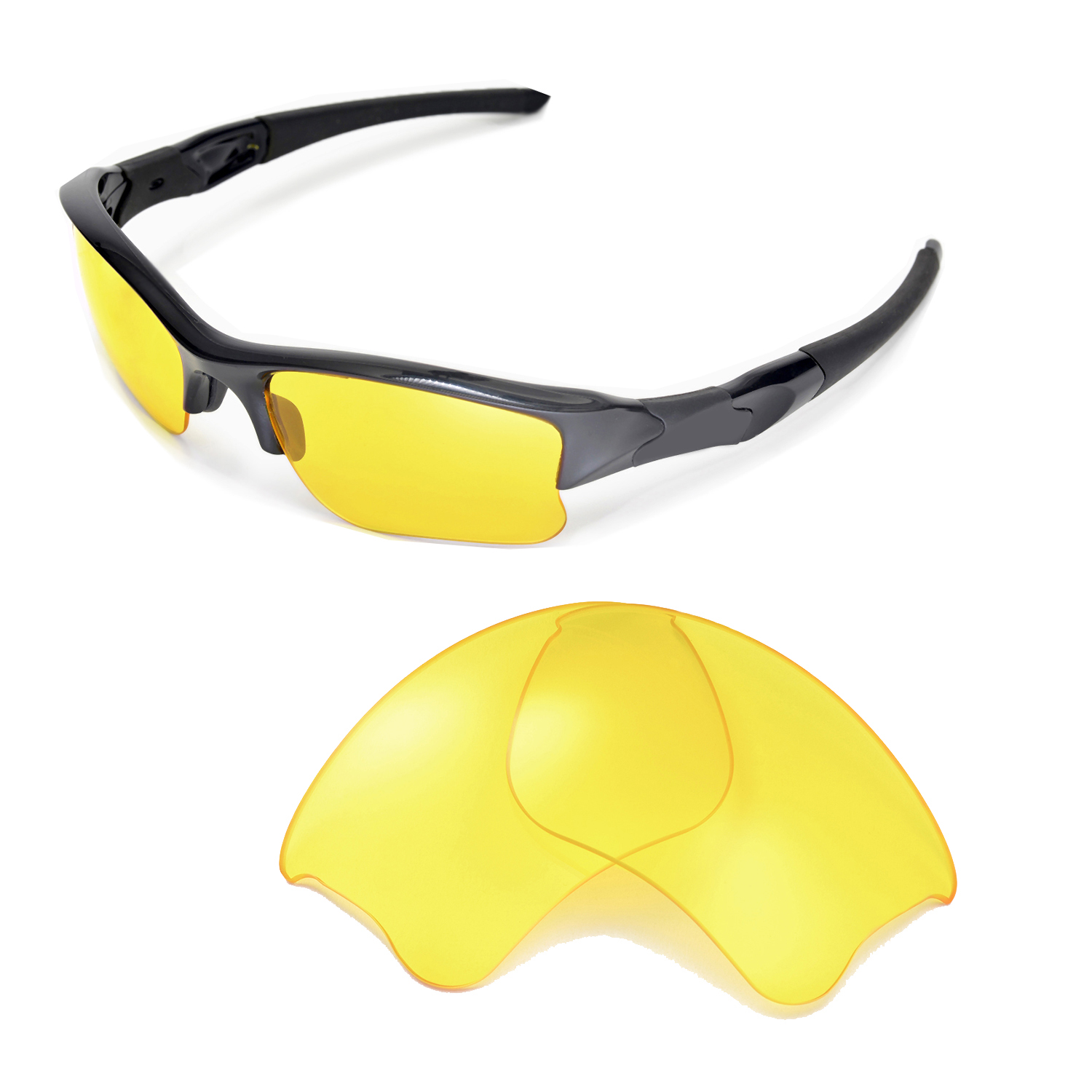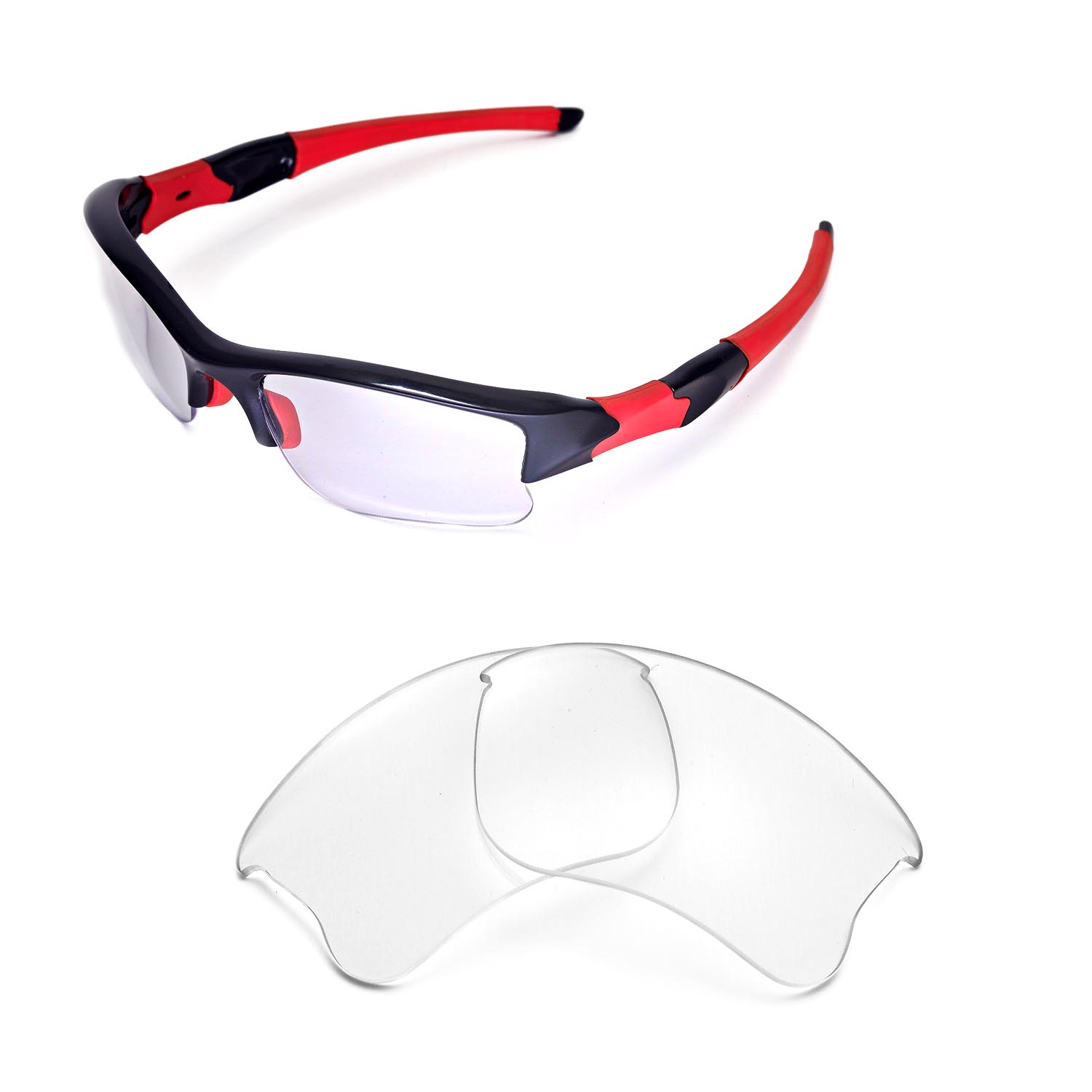 How to make sure you are buying correct lenses?
Step 1: find the SKU of your glasses according to the picture below:
Step 2: click here for a list of glasses, if the SKU of your glasses is one of them, the lenses will fit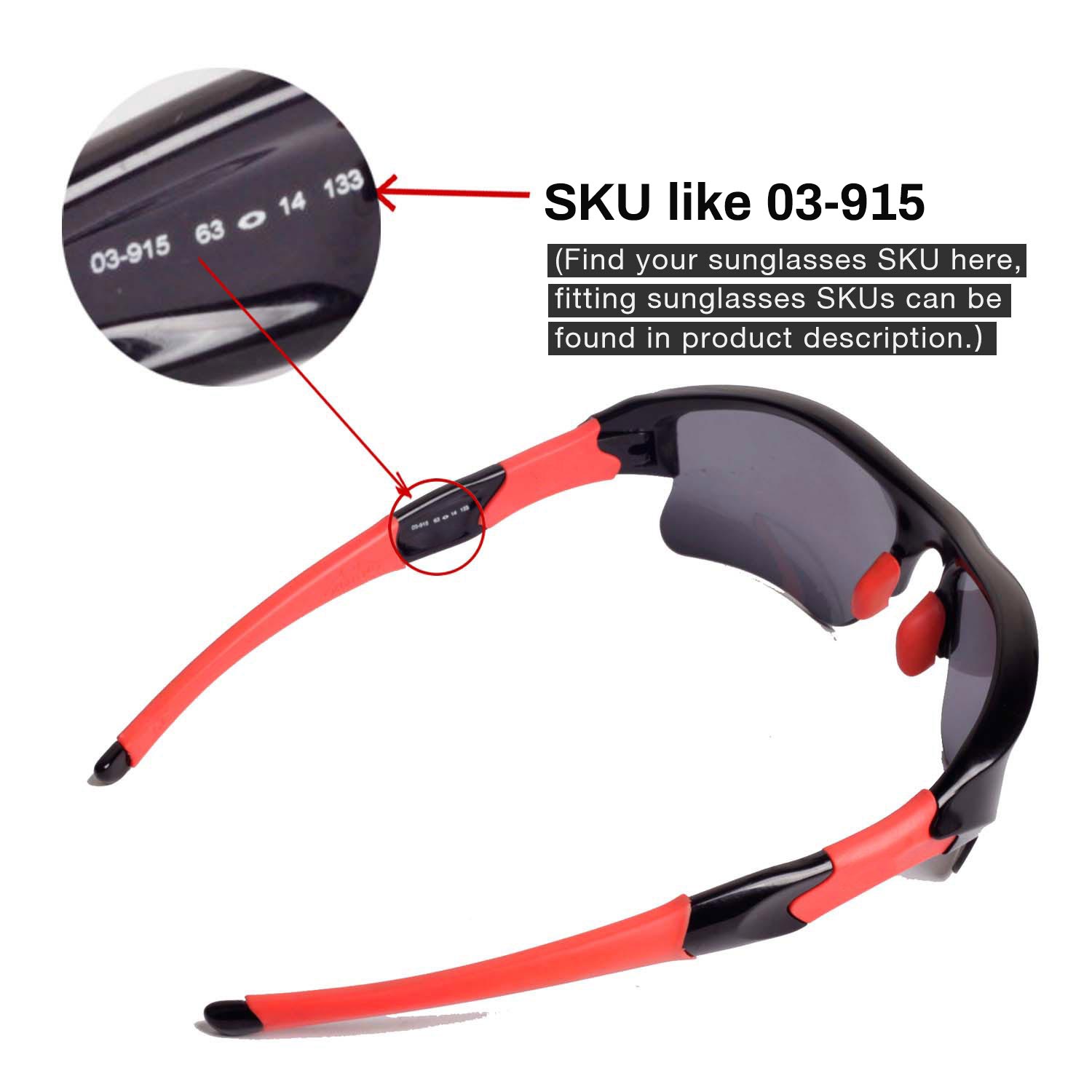 Installation Video:
https://www.youtube.com/embed/4-k7Nen9epI
Walleva Lenses Manufacturing Procedure And Quality Control Standard:
https://www.youtube.com/embed/InNH7BHvOS8
Color:
All pictures are taken by professional photographers under studio light. Since the colors vary among different light conditions, different monitors and even different individuals, the colors of actual item may be slightly different from colors in the picture. The color difference is not a quality defect.
Frame:
The frame is just for demonstration and is NOT included for sale.
Declaration:
Walleva lenses are NOT Oakley lenses. Walleva is NOT affiliated with Oakley.
Walleva polarized lenses meet the standard of ANSI Z80 (UV protection) and passed drop ball test (FDA standard for glasses lenses impact resistence.)
Walleva lenses meet the Standard of EN 1836:2005(Personal eye-equipment - sunglasses and sunglare filters for general use and filters for direct observation of the sun.)

We ship in one business day.
US domestic packages will be shipped by USPS First Class Mail, and we provide free and trackable shipping for most US domestic orders except some low value items.
International packages will be shipped by USPS First Class International Mail. Most packages will be trackable when the packages are in US, but no tracking information can be provided once the items leave US. Most packages will be delivered in 2 weeks, but it could take as long as 6 weeks for internatinoal packages to be delivered. Since the insurance company requires us to wait 45 days before we can report a package loss, we require our buyers to wait same number of days.
Please see the details in the top section for shipping charges.

We accept PayPal only. We ship to the buyer's PayPal shipping address. If you want to ship to a different address, please inform us as soon as possible since we ship in one business day. If you change your shipping address, the shipping might be delayed in order to avoid fraud. The payment must be received in 3 days after the auction is closed. If the payment is not received in 10 days, we will discard your purchase, and eBay might record an unpaid item in your account.

Walleva lenses are NOT Oakley lenses. Walleva is NOT affiliated with Oakley.
We reserve the right to issue full refund if we run out of the items. All items are being described to the best of our abilities, as accurate as possible, and with utmost conscientiousness on our part. However, to avoid any potential oversights, we respectfully request your assistance in helping us to make this a mutually satisfactory transaction by THOROUGHLY reviewing the item description and photos, and asking all questions PRIOR to bidding. The item is sold on an "as is" basis, please asking all questions before biding to avoid getting an item you are not satisfied with.
Our warranty only covers the items you bought from us, and we don't cover any damages to your original items such as glasses frame or GPS, etc.

Customer satisfaction is our top priority. All products are brand new and in good condition when shipment is prepared to our customers. If you are unhappy with your purchase, please notify us in 3 days after you receive the item. We will accept a return for full refund. All returned items must be in their original consition and packaging. Unfortunately, we cannot take returns of products that have been (dis-)assambled or modified.
Walleva lenses come with one year warranty. Full refund can be issued within 60 days from the payment date, store credit or a replacement with similar value can be issued if the return is beyond 60 days but less than one year. Walleva recommends any sunglasses users replace their lenses once a year for optical polarizing reasons.

We could appreciate a 5-star positive feedback rating and promise the same in return! Should you feel that your products don't deserve a 5 star rating in one or more categories, please contact us before leaving negative feedback. We will make every effort to ensure 100% satisfiction.